Initial Paper Prototype 
Blank cards are used to create rapid prototypes, test out concepts and layout designs, along with getting a feel for how the game plays.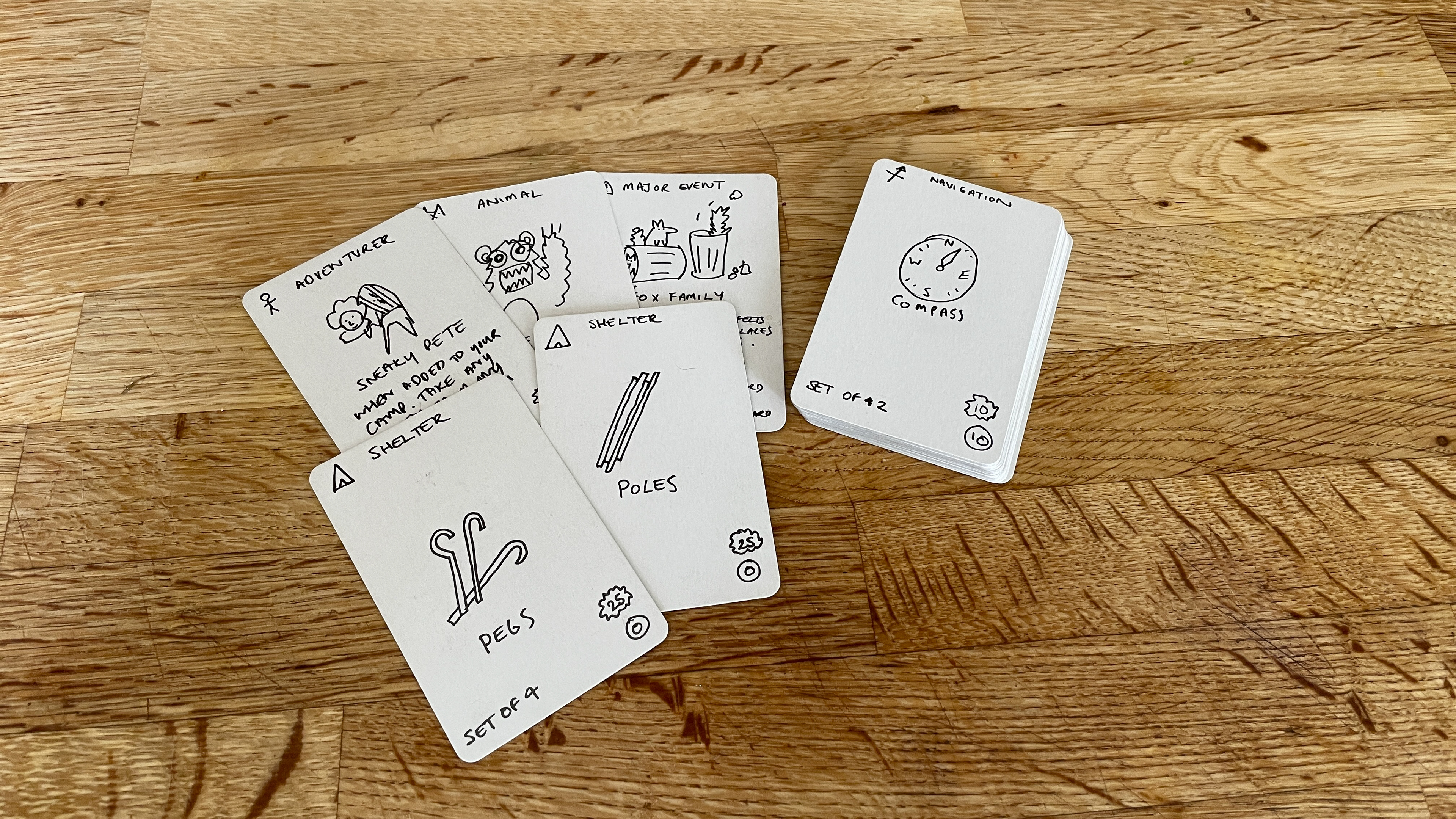 Digital Design
During lockdown, a Tabletop Simulator version was created; this involved creating 50 different card designs for each of the cards used.
Playable Print Version
A second paper prototype was developed based on the Tabletop Simulator designs; two new cards were designed and added along with a score card and instruction booklet. 
Mock Production Design
Following on from feedback using the playable print prototype, a final design was created using a brand style which is in keeping with the aesthetics of the theme of the game.